Miss Medea Mortelle – Domina in Leipzig – ScatPack – 155 videos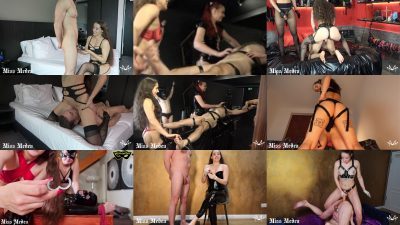 I am not only young, talented, dangerously sexy, witty, extremely perverted and very very passionate. I break the boundaries of your consciousness! Fetish and BDSM are my life, because nothing turns me on more.
What makes me special:
Authentic Femdom Goddess
Fetish Fairy
Versatile and Daring
Radiant and Energetic
I donate 10 percent of my income
More about Goddess Miss Medea Mortelle on her website.
I don´t offer sexual services for money. I am an online femdom porn star and a real-life therapist!
Miss Medea Mortelle: Your deadly Goddess
Femdom Goddess Young, sadistic and extremely perverted BDSM and Tantra
Worship me, Suffer for me, And find pure ecstasy…
Kneel before your true mistress, slave!
Do not let yourself be seduced by my sweet smile and my sexy body. I am only 24 years old, but my dominance is confident, my technique sophisticated and my perversion deeply rooted….
y playful nature does not stop me from being a true matriarch ruler. When the dark goddess in me arises, I am merciless and extremely sadistic. I love edge play: Taboo-free Role Play, Fetish Clinic and Full Toilet Training.
What will particularly surprise you is my radiant presence. I am interested in the real connection between mistress and slave. I want to find out what really touches you and puts you in sub trance. My dominance is 100 percent authentic. Become my servant and I will guide you into worlds you didn't even know existed….
My inclinations
Tantra
Besides female domination, Tantra is my next passion. Tantra is a spiritual path of ecstasy that allows us to experience the divine through our bodies. BDSM and Tantra are not as far apart as you might think. Through both body techniques we can feel ourselves, each other and the magic of life.
Only Fans -I am your Deadly Goddess
High Quality Femdom Content: Pictures, Videos & Slave Tasks
Daily Message Response / Weekly Video Uploads
Special Content only for my closest followers: Private Selfies, Short Clips, Behind the Scenes and much more
Custom Clips and Pictures
Dick Ratings
I am an intelligent, perverted and extremely passionate dominatrix. I love to guide you into slavery and train you in all aspects of Femdom & Fetishism. Let´s explore sexuality and BDSM like never before!
Now go on your knees & enjoy my videos!
Relationship status: Single
Interested in: Guys and Girls
Gender: Female
Interests and hobbie: Writing, Yoga, Tantra, Reading, Fitness
Turn Ons: Obedient Boys and Submissive Bitches

Miss Medea Mortelle – Domina in Leipzig – ScatPack – 155 videos
The post
Miss Medea Mortelle – Domina in Leipzig – ScatPack – 155 videos
first appeared on
Extreme Copro Site # 1
.